I used to be extremely crazy about DX. I explicitly mean DX, not DXCC. Membership in the DXCC? Yes, but I left the DXCC very soon. In my eyes it was developing a dynamic of its own - a dynamic which is, I am convinced, extremely counterproductive to the welfare of chasing DX, if not to the welfare of amateur radio as a whole! Not being a member of DXCC, with everything of their list worked and confirmed, is my silent protest against the system as it is, including a pseudo-rational, manipulative policy as to the deletion, creation and re-creation of so-called entities, snooty DXpeditions, anarchistic pile-ups, the monopolistic LoTW, and everything else. In my eyes this sort of "enjoying DX" like collecting beer mats has put amateur radio on a very dubious track, with just one (probably shortsighted) profiteer: ARRL and cash flow - holding sway over thousands upon thousands of DX-lemmings all over the world, taking them for fools. Incredible!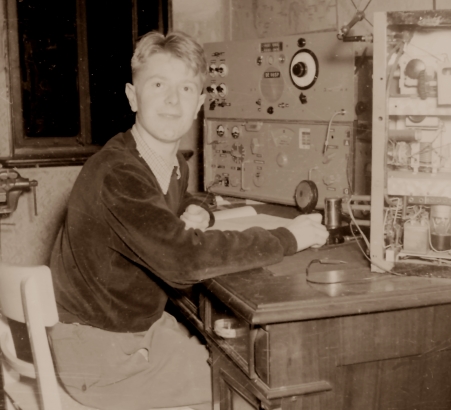 I've never belonged to the big guns. I've rarely produced an "outstanding signal". My first 250 DXCC entities have been worked with simple wire and vertical antennas, from modest or even limited locations, and with relatively low RF-outputs. I installed my first yagi antenna in 1968, and I am still using a vertical or a dipole for all but three frequency bands (see my station layout). I'm absolutely convinced that being a successful DXer is in the first place a matter of steadily optimised station logistics and operating skills, paired with a heart full of patience and endurance, and crowned by a bit more than a little bit of luck.
I am a member of the Deutscher Amateur-Radio Club (DARC), the High-Speed Club (HSC; #258), the Feld Hell Club (#198), the European Phase Shift Keying Club (#1175), the Rhein Ruhr DX Association (RRDXA), and I am proud to have been a member of the good old TOPS CW Club (#500) where "fists made friends". What a pity that the TOPS does not exist anymore...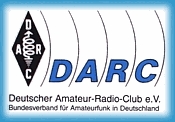 QSLs? I adore them. It is my policy to send a card to everyone working me, without waiting for a card. I have sent off more than 150,000 DJ2PJ-QSLs in all the years and received more than 60% in reply.
I shall neither send a card to stations being known for not sending QSLs at all nor do I even try to contact them (again)!
And here's the QSL you will receive when having worked me:
"The QSL is the final courtesy of a QSO!" How true that is! QSLs play an important part of defining and identifying amateur radio. Thanks to all those hams who are fellow-believers in this matter. Would you send plastic roses to your young lady? Not really? Do you like electronic QSLs then? See the point?
You can look up my postal and e-mail addresses clicking on "Impressum/Editor's Note" below.
In case you really want to know details about my more or less personal or professional background, please click HERE.
Thanks for your interest.